Sign Up Now!
Click Here To Subscribe.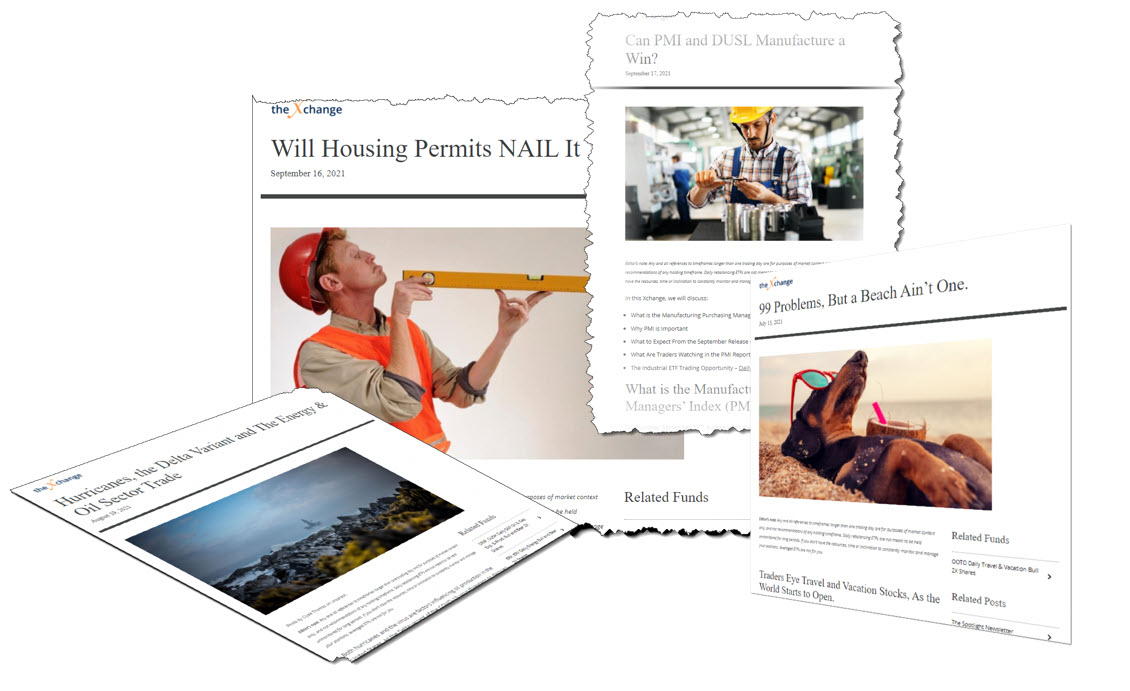 Stay close to market-related ideas and insights geared toward active traders to help them target potential trading opportunities with Leveraged and Inverse ETFs.
The Xchange eNewsletter delivers news and sparks ideas for traders of leveraged & inverse ETFs. You can also stay informed about product launches, webinars, conferences and research.
Keep up with some of the most tradeable market sectors, from both a Bull and Bear perspective. This data and information could help spark your next great trade idea.