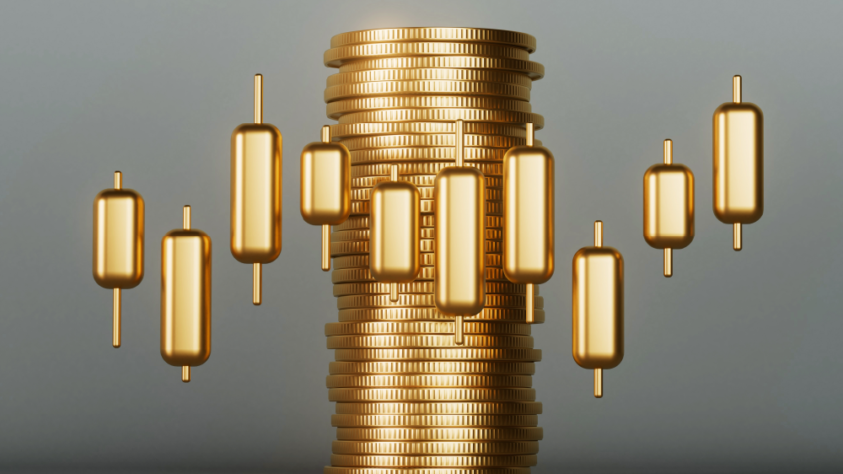 Editor's note: Any and all references to time frames longer than one trading day are for purposes of market context only, and not recommendations of any holding time frame. Daily rebalancing ETFs are not meant to be held unmonitored for long periods. If you don't have the resources, time or inclination to constantly monitor and manage your positions, leveraged and inverse ETFs are not for you.
The Most Important Earnings Season in Decades?
There's no rest for the weary trader! Earnings season is back. Key financials will start to report Q4 earnings this month. Earnings for J.P. Morgan Chase and Wells Fargo, for example, are slated to be released around mid-month. According to the Fed, consumer credit grew at a seasonally adjusted annual rate of 6.9% in October. If this continued in November and December, it bodes well for the banks. Asset managers and brokerages may likely get a bump from the performance of the stock market in Q4.
Here's a list of announcement dates with related Leveraged & Inverse ETFs, week-by-week for 2022's Q4 earnings season.
Q4 2022 Earnings Season - % of Each Index Reporting by Week

Source: Bloomberg Data Management Services
Figures represent percent of companies in each index expected to release earnings reports by week. Green shading identifies the week with the highest percentages. Index descriptions are provided at the end of the page. One cannot directly invest in an index.
S&P 500 Index (SPXT)
S&P 500 High Beta Index (SP5HBIT)
Financials Select Sector Index (IXMTR)
Health Care Select Sector Index (IXVTR)
Industrials Select Sector Index (IXITR)
Real Estate Select Sector Index (IXRETR)
Dow Jones Internet Composite Index (DJINETT)
S&P Biotechnology Select Industry Index (SPSIBITR)
ICE Semiconductor Index (ICESEMIT)
Dow Jones U.S. Select Home Construction Index (DJSHMBT)
S&P Mid Cap 400® Index (SPTRMDCP)
Russell 2000® Index (RU201NTR)
Technology Select Sector Index (IXTTR)
Energy Select Sector Index (IXETR)
Utilities Select Sector Index (IXUTR)
S&P Transportation Select Industry FMC Capped Index (SPTSCUT)
S&P Retail Select Industry Index (SPSIRETR)
S&P Oil & Gas Exploration & Production Select Industry Index (SPSIOPTR)
S&P Regional Banks Select Industry Index (SPSIRBKT)
Dow Jones U.S. Select Aerospace & Defense Index (DJSASDT)
Index Descriptions