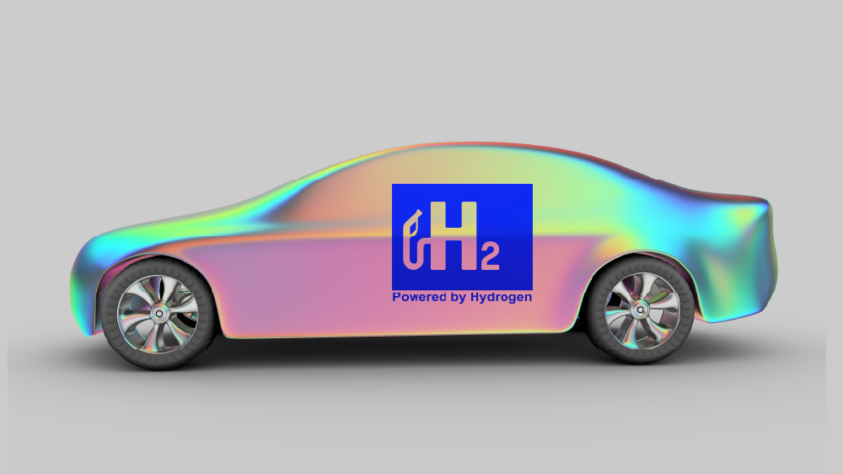 The future of the hydrogen industry remains strong, with continued optimism and corporate commitment. The Hydrogen Council predicts that by the year 2050, demand for hydrogen may grow seven times. In the more near-term, the International Energy Agency estimates an increase in hydrogen production by over 135% between 2020 and 2030 in a net-zero scenario. However, properly harnessing the powers of hydrogen is no simple feat, and requires proper production, generation, storage, and supply. Thus, there is a plethora of companies involved across different stages of the ecosystem.
While many of the pure-play hydrogen companies may not be household names, many large, well-known companies are also getting in on the action. Toyota's new CEO, Koji Sato, has reaffirmed that hydrogen fuel cell vehicles remains a top priority for the automaker, and intends to grow their hydrogen infrastructure. Sato stated he wants to "ensure that hydrogen stays a viable option" in the clean energy world. Shell, a prominent oil and gas player, is paving the way for energy companies' involvement in the hydrogen space. In fact, Shell is one of the 13 founding members of the Hydrogen Council. In mid-2022, Shell made the final investment decision to build a 200MV electrolyser, called the Holland Hydrogen I, that will transform wind power into hydrogen, which is one of the cleanest methods of production. An electrolyser is a piece of equipment that splits water into hydrogen and oxygen in order to isolate each element for their specific use cases. Accordingly, the Direxion Hydrogen ETF (NYSE: HJEN) includes Shell in its portfolio (9.30% as of March 31, 2023).
The Fund: Direxion Hydrogen ETF (NYSE:HJEN)
The Direxion Hydrogen ETF (NYSE: HJEN) tracks the Indxx Hydrogen Economy Index*, which is carefully constructed to offer exposure to the hydrogen space. Although the energy sector as a whole has been largely out of favor, year-to-date, the Index has performed well relative to other clean energy indices.
Hydrogen Stocks are Outperforming in 2023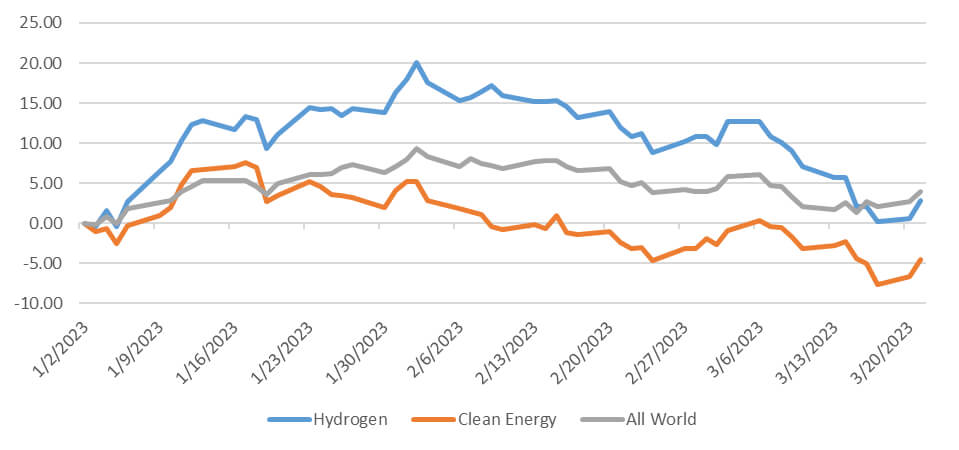 Source: Indxx, S&P Global, MSCI as of 3/21/2023. Hydrogen represents the Indxx Hydrogen Economy Index, Clean Energy represents the S&P Global Clean Energy Index,* and All World represents the MSCI ACWI.*
1Meet the Members: Shell | Hydrogen Council
The Index contains companies in the hydrogen industry involved in hydrogen generation and storage, transportation and supply of hydrogen, fuel cells, and hydrogen fueling stations. The fund is comprised of companies that fit into one of four sub-themes. Much of the focus of hydrogen application lies with the use of fuel cells for transportation, which is reflected in the overweight "fuel cell and battery" sub-theme.
Sub-Theme Breakdown of HJEN Holdings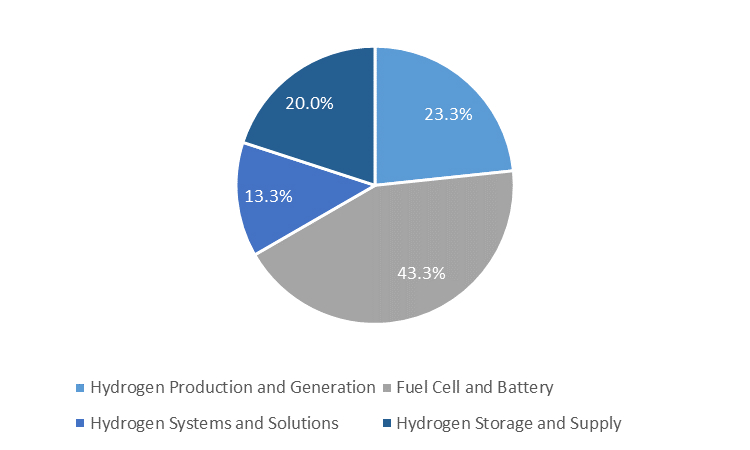 Source: Indxx, as of March 21, 2023
Given the global nature of hydrogen, many of the world's top hydrogen companies are based outside of the U.S., so HJEN includes international names in order to holistically capture leaders in the space.
Regional Breakdown of HJEN Holdings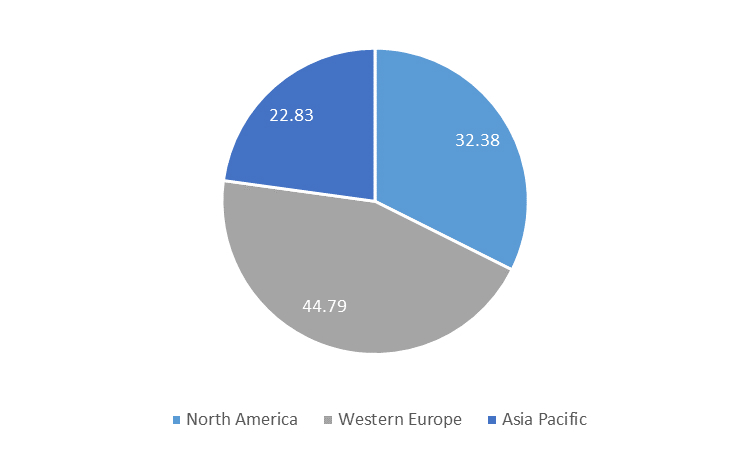 Source: Indxx, as of February 28, 2023, based on country of domicile for each company held
The Direxion Hydrogen ETF Holdings
Top 10 Holdings
| INDEX TOP 10 HOLDINGS % | |
| --- | --- |
| Air Liquide | 9.34 |
| Shell | 7.47 |
| Nel Asa | 7.10 |
| Bloom Energy | 6.84 |
| Plug Power | 5.85 |
| Linde | 5.33 |
| BP | 5.22 |
| Doosan Fuel Cell Co Ltd | 4.88 |
| Eneos Holdings Inc | 4.78 |
| Air Products And Chemicals | 4.55 |
Source: Indxx, as of 3/31/2023. Weightings and top holdings are subject to change.
The following companies in HJEN (holdings as of March 31, 2023, subject to change) have interesting projects currently underway, and in the pipeline, many of which involve collaboration with other hydrogen firms as they work towards a common goal:
Plug Power [5.85%], fuel cell and battery: Plug Power is a green hydrogen company that operates in all stages of the green hydrogen ecosystem. On March 21, 2023, they announced an expansion of their GenKey offering to include warehouses that operate less than 100 forklifts, which will represent more than 25% of the forklifts sold in the U.S. GenKey is a one-stop-shop to streamline the adoption of hydrogen fuel cells in logistic and manufacturing sites.
Air Products and Chemicals Inc. [4.55%], hydrogen production and generation: Air Products and Chemicals is another company that provides essential industrial gases, related equipment, and applications expertise to customers across industries, but they are a U.S.-based company. Air Product and Chemicals has partnered with Qudra Energy, a Middle-Eastern energy company, to form Air Product Qudra. The partnership announced that they signed an agreement with NEOM, a renewable energy company in the Middle East, to build, own, and operate their first hydrogen fueling system.
Linde PLC [5.33%], hydrogen production and generation: Linde PLC is an industrial gas and engineering company. Linde PLC recently signed a deal with Robert Bosch and Ceres Power Holdings to engage collaboratively on a green hydrogen demonstration.
Ultimately, seeking to invest in hydrogen, specifically HJEN, is an option for investors looking to potentially diversify their exposure to the energy space and bet on the long-term viability of hydrogen as an alternative energy resource.
*Definitions
The Indxx Global Hydrogen Index will track the performance of companies that provide goods and/or services related to the Hydrogen Industry, including hydrogen generation and storage, fuel cells, hydrogen stations, and hydrogen-based vehicles. The Index will include domestic securities as well as securities listed on various foreign markets, including among others, Japan and South Korea. The Index will be reconstituted annually and rebalanced quarterly. One cannot directly invest in an index.
The S&P Global Clean Energy Index is designed to measure the performance of companies in global clean energy-related businesses from both developed and emerging markets, with a target constituent count of 100.
The MSCI ACWI Index is designed to represent performance of the full opportunity set of large- and mid-cap stocks across 23 developed and 24 emerging markets.
An investor should carefully consider the Fund's investment objective, risks, charges, and expenses before investing. The Fund's prospectus and summary prospectus contain this and other information about the Direxion Shares. To obtain the Fund's prospectus and summary prospectus call 866-476-7523 or visit our website at direxion.com. The Fund's prospectus and summary prospectus should be read carefully before investing.
Direxion Shares ETF Risks – Investing involves risk including possible loss of principal. There is no guarantee the investment strategy will be successful. Hydrogen companies may be significantly impacted by obsolescence of existing technology, short product cycles, falling prices and profits, competition from new market entrants and general economic conditions. In addition, intense competition and legislation resulting in more strict government regulations and enforcement policies and specific expenditures for cleanup efforts can affect the industry. Because this is an emerging industry, companies are generally smaller and the share price of hydrogen companies may be more volatile than companies operating in other, more established industries. Additional risks of the Fund include, but are not limited to, Index Correlation Risk, Index Strategy Risk, Japanese Securities Risk, Currency Exchange Rate Risk, Depositary Receipt Risk, Foreign Securities Risk, Cash Transaction Risk, Tax Risk, and risks associated with the market capitalizations and sectors of the securities in which the Fund may invest. Please see the summary and full prospectuses for a more complete description of these and other risks of the Fund.
Distributor: Foreside Fund Services, LLC.