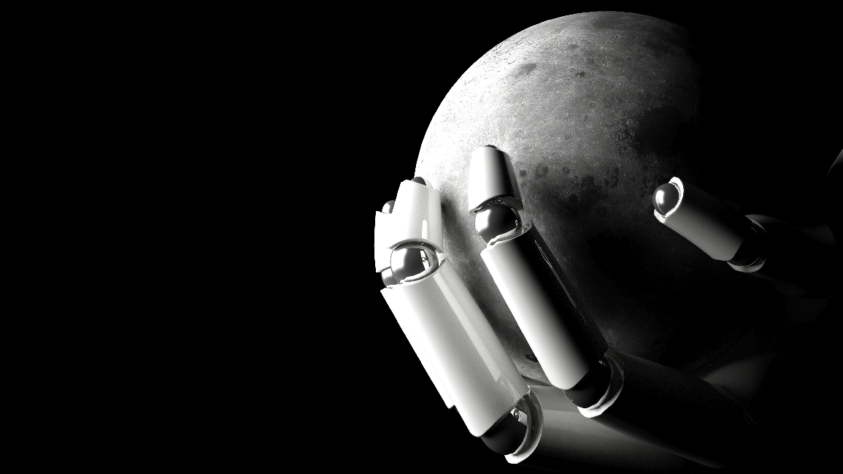 Small-cap stocks reached historic lows back on June 2, with prices about 6.5% lower than they were when they last bottomed out in 1999, according to Morningstar. But that last bottom was followed by a 12-year run in which small caps outperformed the market, even amid two serious bear markets. The historical parallels have some investors sifting the market for moonshot stocks that can potentially lead the charge in outperforming the broader market. Here's what's on the horizon for innovative yet potentially undervalued small-cap stocks.
As a 2023 Recession Looks Less Likely, Small Cap Stocks Are Trading At Bargain Prices
In June, the World Bank upgraded its global growth outlook for 2023 from 1.7% to 2.1%, still down from 3.1% last year but a signal of cautious optimism. Some of the best trades in such an unusual market can be found among small-cap stocks. They were hit hardest by recessionary fears since they're typically seen as the most vulnerable to macroeconomic pressures, especially when it comes to companies that aren't profitable yet.
That broader pessimism among investors has made small caps unusually cheap. In fact, analysts have noted that many small caps are trading at discounts of 30% to 40% when you consider the relative strength of their sales and earnings performance over the past few quarters. Even if this is not the precipice of another decades-long outperformance from the small-cap segment, traders are still likely to find no shortage of potential opportunities among such steeply discounted stocks.
AI Is Marred by Hype, But It's Not a Fad
Fears that AI will replace doctors may be overblown, but there are real and valuable use cases for the technology. As legislators hash out the regulations of ChatGPT and other AI tech, some of its less glamorous applications are already seeing an uptick in adoption.
Take enterprise software. Supply chain management and enterprise resource planning software may not be as buzzworthy as a chatbot that can write viral pop songs, but it's one of the most profitable areas for AI tech right now.
The less-buzzy enterprise AI market as a whole is estimated to be growing at an astonishing 34.1% compound annual growth rate, making it one of the key markets to watch in the coming months. Meanwhile, C3 Ai, Inc. (NYSE: AI), an enterprise AI software provider, is up nearly 223% year-to-date.
Invest in the Biggest Market Disruptors with Direxion's Moonshot Innovators ETF
Direxion's Moonshot Innovators ETF (NYSEARCA: MOON) tracks the S&P Kensho Moonshots Index*, which compiles 50 innovative companies across healthcare, finance, technology and many other sectors in the United States into an equal-weighted fund. The index selects companies using an "early-stage composite innovation score" that's based on the use of words or phrases related to innovation in annual regulatory filings.
As of June 30, 2023, the top 10 holdings in the index include the following:
| INDEX TOP TEN HOLDINGS % AS OF 6/30/23. HOLDINGS ARE SUBJECT TO CHANGE | |
| --- | --- |
| Nikola Corporation | 4.77 |
| Eos Energy Enterprises Inc Class A | 3.18 |
| Ehang Holding Ltd | 2.91 |
| Coinbase Global Class A | 2.76 |
| Upstart Holdings | 2.57 |
| Unity Software | 2.57 |
| Nano Dimension Sponsored Representing | 2.48 |
| Snap Inc | 2.38 |
| Dropbox Inc | 2.34 |
| Sentinelone Class A | 2.26 |
To view the fund's full holdings, click here. Holdings are subject to risk and change.
By focusing on early-stage companies and emerging industries, the ETF gives investors a way to express their assumptions about the future of innovative research and development that isn't driven by the mega caps dominating so many other funds right now. These smaller cap stocks have the potential of room for growth and are working on solutions that could completely transform their industries.
S&P Kensho Moonshots Index (KMOON) is comprised of 50 U.S. companies that pursue innovative technologies that have the potential to disrupt existing technologies and/or industries (i.e., moonshot innovators) and are considered to have the highest "early-stage composite innovation scores" which is determined based off a natural language processing review of the constituent company's latest annual regulatory filing for the use of words and phrases that are related to innovation. The Index is modified equal-weighted, reconstituted annually, and rebalanced semi-annually. One cannot directly invest in an index.
An investor should carefully consider the Fund's investment objective, risks, charges, and expenses before investing. The Fund's prospectus and summary prospectus contain this and other information about the Direxion Shares. To obtain the Fund's prospectus and summary prospectus call 866-476-7523 or visit our website at www.direxion.com. The Fund's prospectus and summary prospectus should be read carefully before investing.
The "S&P Kensho Moonshots Index" is a product of S&P Dow Jones Indices LLC ("SPDJI"), and has been licensed for use by Rafferty Asset Management, LLC ("Rafferty"). Standard & Poor's® and S&P® are registered trademarks of Standard & Poor's Financial Services LLC ("S&P"); Dow Jones® is a registered trademark of Dow Jones Trademark Holdings LLC ("Dow Jones"); and these trademarks have been licensed for use by SPDJI and sublicensed for certain purposes by Rafferty. Rafferty's ETFs are not sponsored, endorsed, sold or promoted by SPDJI, Dow Jones, S&P, their respective affiliates and none of such parties make any representation regarding the advisability of investing in such product(s) nor do they have any liability for any errors, omissions, or interruptions of the S&P Kensho Moonshots Index.
Direxion Shares ETF Risks - Investing involves risk including possible loss of principal. There is no guarantee the investment strategy will be successful. The value of stocks of information technology companies and companies that rely heavily on innovation and technology are particularly vulnerable to rapid changes in technology product cycles, rapid product obsolescence, government regulation and competition, both domestically and internationally, including competition from competitors with lower production costs. Innovative technology companies may struggle to capitalize on new technology or may face competition and obsolescence. Additional risks of the Fund include, but are not limited to, Innovative Technologies Risk, Index Correlation Risk, Index Strategy Risk, Security Volatility Risk, Natural Language Processing Risk, Cash Transaction Risk, Tax Risk, as well as risks related to the market capitalizations of the securities, and the specific industries or sectors, in which the Fund may invest. Please see the summary and full prospectuses for a more complete description of these and other risks of the Fund.
Distributor: Foreside Fund Services, LLC.